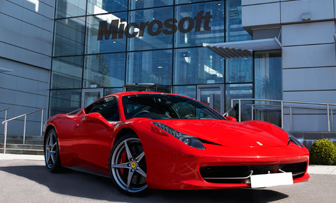 If you read The Register, it's likely you will have seen that we've joined forces with them for a month to bring you a great competition. If you head over to www.microsoftvirtualacademy.co.uk and sign in or register if you haven't already, you can enter the code MVAUKREG to be in with a chance of winning a Ferrari for the weekend or a shiny new Nokia Lumia 800 Windows Phone!
Not only that, but you'll also have access to all the great free learning resources in the Microsoft Virtual Academy. They'll help you to get bang up to date with the latest cloud, virtualisation and client technologies among a whole host of other great CV-boosting courses. Who says you can't get something for nothing!
Check it out now at www.microsoftvirtualacademy.co.uk, and remember the prize draw closes on 30th April, so there's no time to waste.