Okay so its not really stealing, but $59 is nothing compared to the $679 cost of buying the full version of Office Ultimate.
For students in UK, Spain, Italy, or France, you also have the option of doing a one-year subscription instead of paying for the software which will keep more money in your pockets for those crazy nights out at the bar. 🙂



"Microsoft today announced The Ultimate Steal, a limited-time promotion for college students starting today in the United States, Canada, the United Kingdom and starting Sept. 20 in Spain, Italy and France. PressPass spoke with Alan Yates, general manager of Microsoft's World Wide Education division, to discuss how the company has responded to student feedback and provided an easy way for students to acquire Microsoft Office Ultimate 2007.




Beginning Sept. 12, Microsoft will launch a special Web-based promotion exclusively for students called The Ultimate Steal. Students who are actively enrolled at eligible educational institutions will be able to acquire Office Ultimate 2007 via the Web at the low student price of US$59.95. Calling this promotion "The Ultimate Steal" is spot on when you consider that this is a savings of over 90 percent of the retail price of Office Ultimate 2007. The retail price is what students might think they would have to pay, when much lower pricing such as this has been available to students for many years.




Outside of the US, a one-year subscription license will also be offered for £12.95/€ 18.00/C$22.00 in addition to the perpetual license. The Ultimate Steal promotion will expire on April 30, 2008."
Go to the Ultimate Steal website to get steal your copy today!
http://www.microsoft.com/presspass/features/2007/sep07/09-12ultimatesteal.mspx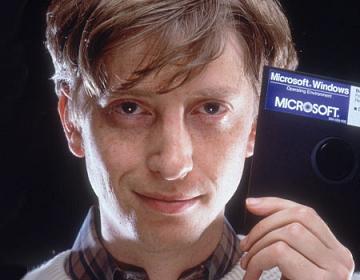 Stick it to the man!