SharePoint has two levels of workflow capabilities. With Windows SharePoint Services 3.0, you get the ability to create your own custom workflows either with code or using SharePoint Designer's workflow wizard. With Microsoft Office SharePoint Server 2007 standard, you get that ability still, but you also get some out of the box workflows for common tasks such as document approval and collecting feedback. These capabilities can be accessed from within Office.

One of the options from the Office menu is Workflows. When you select this option, you get a menu listing the various workflows associated with a document that can be manually started. This will include any workflows enabled over the whole SharePoint deployment as well as any specific to the document library the file is stored in. You can start any of these workflows from right within the Office document.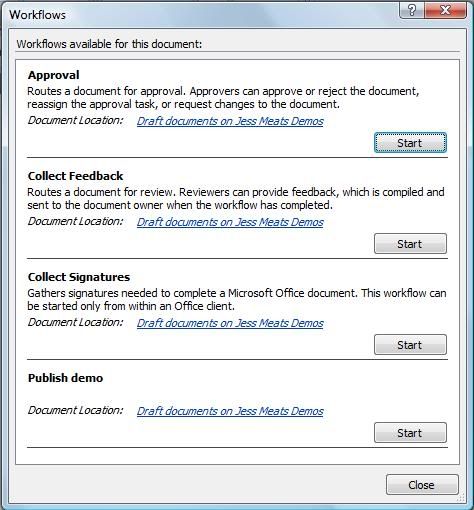 For the out of the box workflows, this will open up a window within Office to enter any required information, for example, the name of the person to approve the document. With custom workflows, clicking on start from this menu will take you directly to a SharePoint webpage for the workflow to initiate it.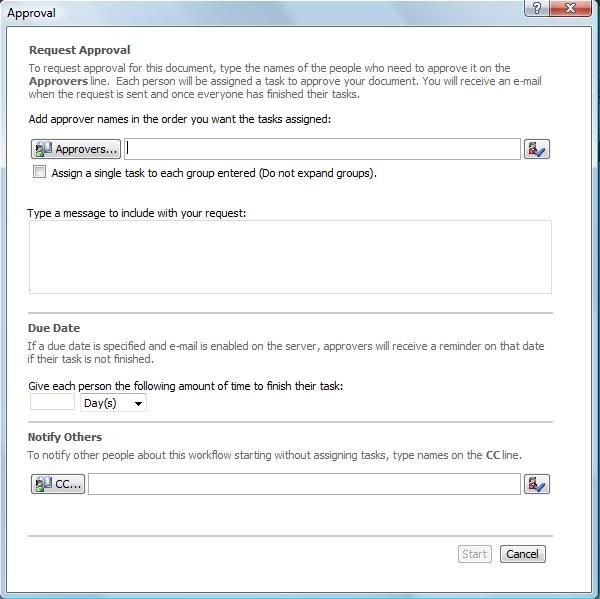 Once the workflow has started, this will assign tasks to the appropriate people. These tasks will be associated to the document. When someone opens this document, SharePoint will check whether that person has a workflow task assigned to them. If they do, a notification is given at the top of the document stating the task and with a button labelled "edit this task."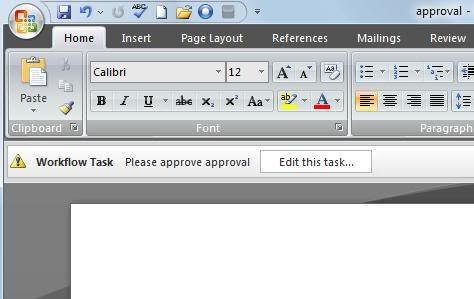 If the workflow is one of the out of the box ones, a window will open up within Office to complete the task, otherwise, you will be taken to a SharePoint webpage to complete the task.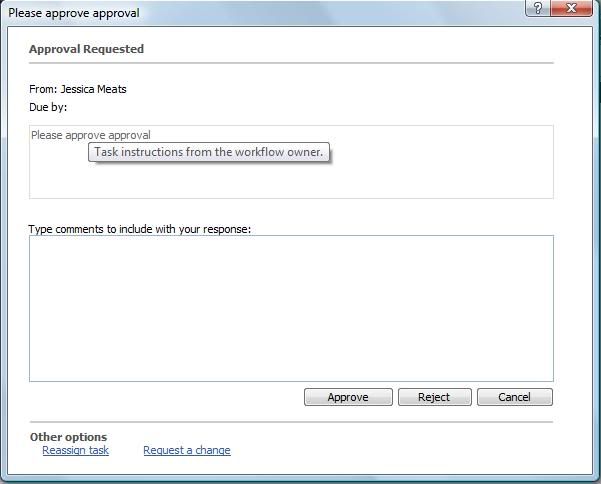 So, if using the out of the box workflows, you can complete tasks from within Office without ever needing to open up a SharePoint page. With custom workflows, you can be alerted to tasks and directed to exactly the right place to complete your assigned tasks. You don't need to check back with a SharePoint site to know what work you've got to do or navigate through task lists to do what's required.
Users get to stay within Office as much as possible and so experience an interface they're familiar with. This can mean significantly lower training costs and much greater product uptake from within the organisation.