When I'm not working on computer related projects, like a lot of people I get things done around the house.  This Summer I upgraded our swing set by adding two extra floors of elevated "fort space" which took some time.  Once completed, I realized that some of the common creature comforts of a modern fort were missing, namely cup holders and a high quality custom sound system.  Some things (like cup holders) are easier than others - like a sound system for a for a fort that has no power.
I thought about the sound system for a bit.  I've been impressed with the sound quality and value from the no longer produced Sonic Impact T-Amp (http://www.tnt-audio.com/ampli/t-amp_e.html).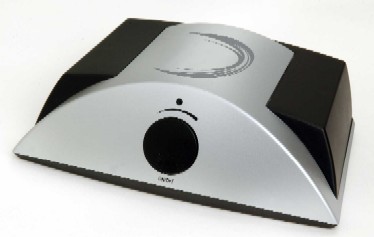 It cost less than $40, ran on 12 volts (8 AA batteries) and produced a really clean (audiophile quality) 15 watts per channel of output.  I bought one some years ago and still had it in my basement plugged into some great 3 Way speakers.  I thought about how I could weatherize a T-Amp and perhaps power it in a simple way for the new fort complex.  I looked at solar, but I didn't have enough (free) panels laying around the house to get the 12 volts required.  A neighbor (engineer) suggested watching the local dump for solar landscaping lights, but I hate waiting around for quality refuse… it gets in the way of timely progress – besides I would have need all sorts of other circuits as well as batteries to make it work.  While the original T-Amp may be hard to find, you can locate similar products online through a variety of retailers.
I looked around the basement for 12 volt power sources…and noticed an old 12 volt Ryobi drill!  It was perfect!
So I've got a fantastic amplifier, a great case / rechargeable power source (the drill – I have the charger), and I had a spare set of "clearance" outdoor speakers on the shelf.
What did I do?  Well I wired it all together, of course!  I disassembled the T-Amp and removed / disconnected the amplifier.  I disassembled the drill, removed the motor, and installed the amplifier (connecting it to the 12 volt leads from the battery, and installing the pot on the top from an old plastic fish food jar.
You can see how tiny the amplifier board is once it's mounted in the drill – the sound is just stunning from this tiny board!
I attached the speaker mounts to the sides, reassembled, mounted the speakers and I now had the best rechargeable drill amplifier I've ever seen…
…and yes, it is totally and completely Zune compatible! 
I still need to add a handle to the top for easy carrying, and seal some of the holes (like the one for the drill button), but other than that, it is functioning well as the best sounding drill I've ever owned!